We've Been Thriving for More Than 100 Years
Grow a healthy organic lawn without using chemical fertilizers that will will save you money and require less mowing and less watering.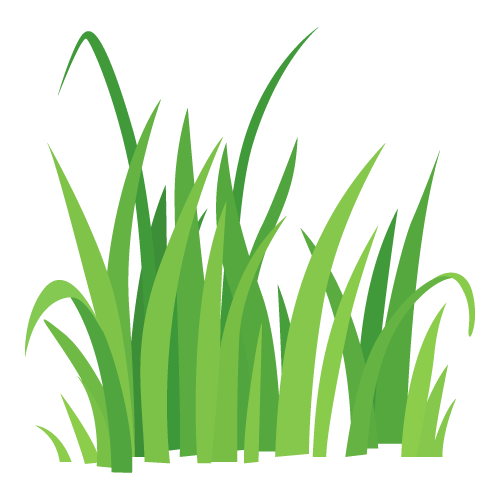 How to Grow an Organic Lawn
Items you'll need: Lawn seed or sod, Seed spreader (if planting by seed), Roller, Rake, Hose or sprinklers for water, E.B. Stone Top Coat, E.B. Stone Sure Start Organic Fertilizer, E.B. Stone Organic Natures Green Lawn Food
Step 1: Choose the right type of grass to suite your area and needs…even ask a nursery professional for help in selecting the right grass for your yard and geographical location
Step 2: Install your new lawn by either using seed or sod and level out the area you will be planting. Prepare the ground soil by adding E.B. Stone Top Coat seed cover across the entire area and cultivating a 3"- 6" layer into the existing native soil, using a roller to pack the soil
Step 3: If planting by seed: Set your seed spreader to recommended rate. Cover the entire area with seed. Then top dress your seed with E.B. Stone Top Coat seed cover 1/4" thick and water thoroughly. Seed should be watered daily till it germinates. Once it's established you can follow the recommendations for regular watering based on the type of grass you have
Step 4: If planting new sod: Sprinkle E.B. Stone Sure Start Organic Fertilizer over the newly cultivated soil. Roll out your new sod. It's important to stagger seams, and keep it tight, once it's installed water thoroughly
Check Out These E.B. Stone Products For Growing Lawns
Increase The Biological Life In The Soil Of Your Lawn
By using organic fertilizer after the first mowing, and continuing to use only organic fertilizer, you will increase the biological life in the soil. Using organic lawn fertilizer will save you time and money because it lasts 2-3x's longer than chemical fertilizers and you'll never have to worry about burning your lawn.
Note: *Remember to Feed with E.B. Stone Organic Natures Green Lawn Food at least 3-4 applications per year.